Hong Kong, December 1, 2020 - Insurtech company StartupCare officially announces the launch of brand new augmented health platform "blüüm", offering curated medical insurance plans and health services. StartupCare was established in 2018, committed to provide SMEs and startups with comprehensive group medical solutions. During the Covid-19 pandemic, there is an increasing attention to personal health, as well as the demands for flexible and innovative healthcare solutions from which people are able to receive protection at anytime and anywhere. In view of this, StartupCare is launching blüüm to roll out flexible and diversified insurance plans to maximize the quality of life at every stage.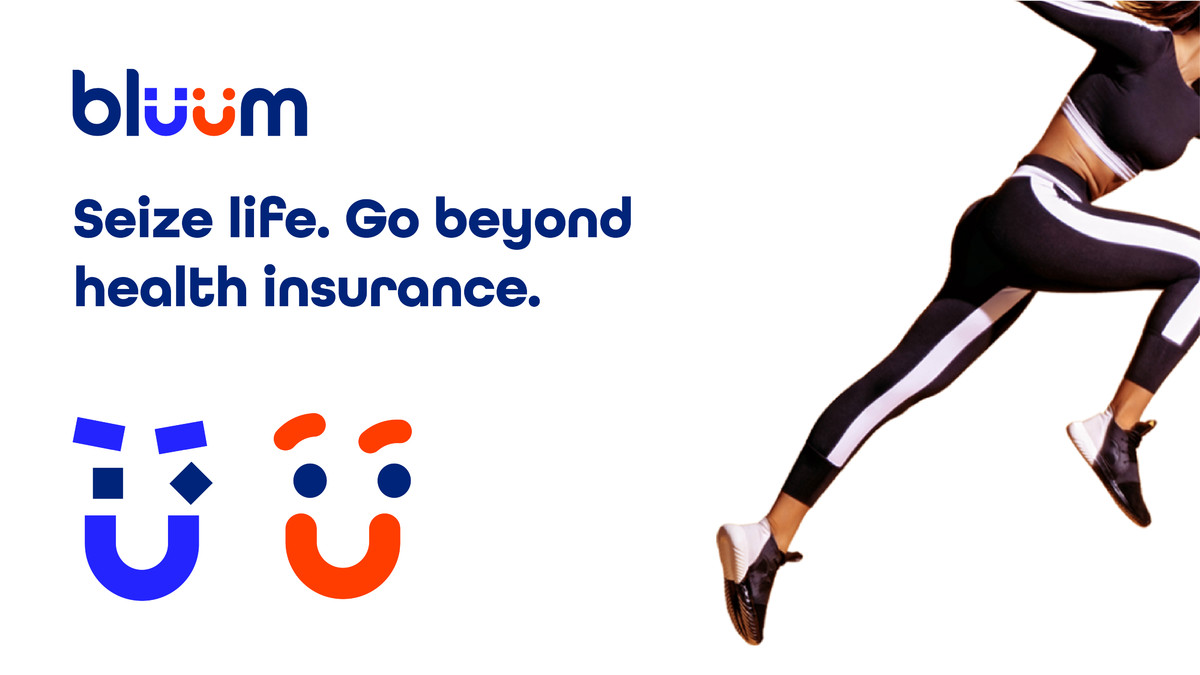 Powered by technology, "blüüm" Goes Beyond Health Insurance
With the refreshing brand concept "Freedom of Health", blüüm is dedicated to providing tailored health insurance to enable users to enjoy their lives the fullest. In the future, one-stop health insurance and management solutions will be designed to accommodate different lifestyles with the use of cutting-edge technology.
"blüüm" comes from the word "bloom", implying that blüüm will be able to incentivise their users a higher quality of life throughout all stages of living under the new approach of insurance plans and health services. Meanwhile, the brand logo is composed of two symbolic smiling faces in blue and orange, which represents logic and creativity respectively. It showcases that blüüm is the combination of innovation and passion and the brand always values the duality of health, such as prevention & protection, mental & physical health and service & value.
Brand New Augmented Health Platform With Diversified Insurance Plans
Manage Health In One Tap
Powered by strategic partnerships with top-tier insurance companies, blüüm launches a series of tailored health solutions for users with different lifestyles. Users can enjoy comprehensive healthcare protection via highly flexible and cost-effective insurance plans. Through creative use of technology, blüüm enables users to enjoy a seamless health insurance journey all within the App such as 24/7 virtual symptom checker, online clinic search and appointment from extensive medical network.
Currently, blüüm is proud to offer two insurance series which are tailored for sport lovers and SMEs, namely blüüm sport and blüüm team. Apart from relevant inpatient and outpatient protection, blüüm sport provides value-added digital services such as integrated personal activity tracking via Amazfit Smartwatch and DNA testing, which helps sports lovers to champion all goals and challenges. Meanwhile, blüüm team provides premium group medical insurance solutions at affordable prices to startups and SMEs with complimentary employee benefits packages in order to support teams with different wellbeing and health needs.
In the future, blüüm is planning to launch a wider variety of health insurance products to provide more diversified healthcare services tailored to different lifestyles.
About blüüm
blüüm offers curated medical insurance plans and health services for each and every lifestyle, allowing users to enjoy life to the fullest. Established in 2020, blüüm works closely with its strategic insurtech partner, The CareVoice, and top-tier insurance companies to provide user-centric and diversified health insurance solutions. With the creative use of technology and inventive approach to health management, blüüm eliminates the pain points of the traditional insurance industry and provides a seamless healthcare experience to every user.