Shanghai, September 3 - The CareVoice, a leading Asian health insurtech, announced today it has now achieved fruitful product and market development with over 20 service partners as part of its health ecosystem. It has also accumulated over 20 insurer clients and one million serviceable members.
To meet the challenges of rising physical and mental concerns in the area of Covid-19, which is identified by WHO as a global health crisis, The CareVoice endeavors to offer different health and insurance services within its connected health ecosystem and help insurer clients to improve insurance customers' wellbeing and medical treatments.
Within CareVoice's health ecosystem, AM Mindfulness, a clinically-validated and evidence-based service addresses the increased demand for mental health care by enhancing users' performance and resilience. Generali Hong Kong, a global insurance company that offers both personal and group insurance solutions to its customers extended AM Mindfulness to its existing SME/Startup customers as part of the comprehensive StartupCare SME Group Medical Insurance plan.
"At Generali Hong Kong, we continuously adapt and innovate our products and services to meet our customers' changing needs." said Miranda Chan, Head of Employee Benefit Dept. at Generali Hong Kong, "In the light of unprecedented health, social and financial events, we believe AM mindfulness as well as other health services within the CareVoice ecosystem has a clear value for our customers. We hope to enable more customers to embrace a healthy lifestyle in an easy and enjoyable way through CareVoice's digital platform."
Mental health care is just one of the multiple healthcare services available in CareVoice's connected health ecosystem. With the increasing demand for differentiated insurance products, insurers are keen on transforming into service-oriented insurance companies. As the number of service partners increases, different consumer needs inevitably put a strain on the resources of insurance teams.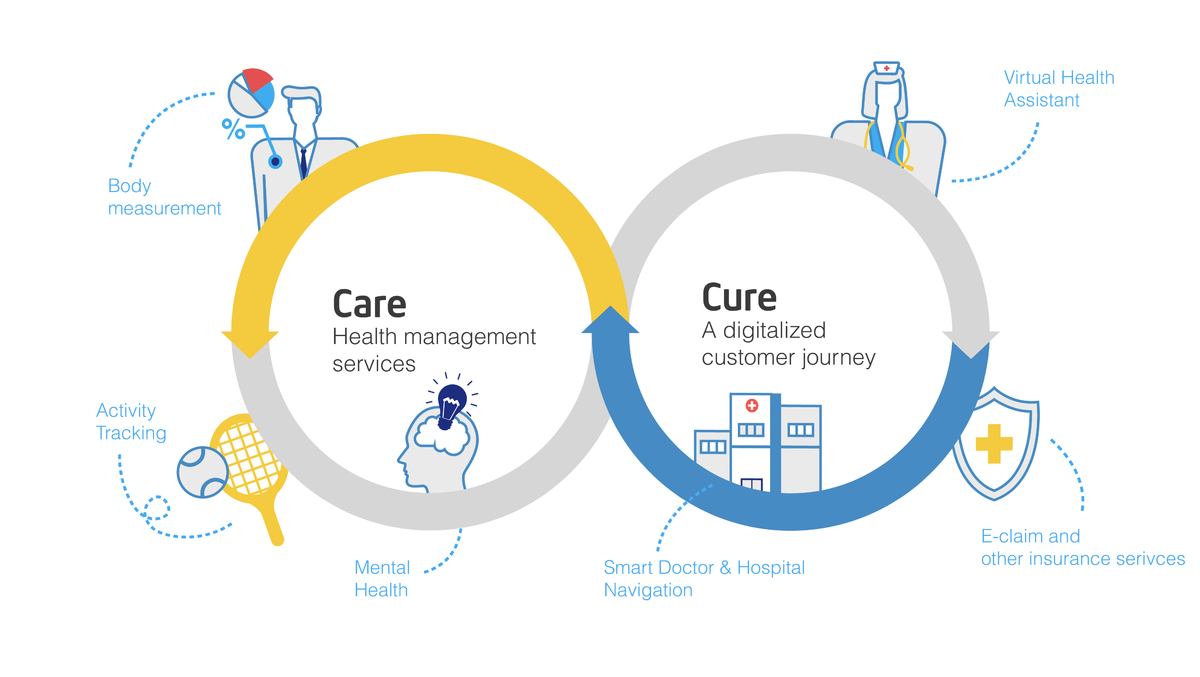 CareVoice's health engagement ecosystem provides "Care & Cure" offerings that enable a seamless healthcare and insurance experience for insurance members. "Care" offerings allow insurers to bring a new generation of consumer-centric health plans focused on prevention and change of behavior, from digital health measurement service, gene testing service, to nutrition and digital health check-up service etc., while "Cure" offerings is to enable insurers to efficiently and cost-effectively address consumer pain points when navigating the healthcare system, including AI medical triage, smart hospital & doctor navigation and insurance related service etc.
"Our health engagement ecosystem allows CareVoice to deliver a coherent healthcare journey that fundamentally changes the insurance member experience and makes a positive impact on the members' well-being." said Neil Liang, Co-founder & Chief Product Officer at The CareVoice, "We will continue to expand our ecosystem of service partners who have demonstrated value to insurance members, while enabling the services to be compatible with insurers' health insurance products."
As a true plug-and-play health ecosystem that helps insurers deliver a coherent healthcare journey that fundamentally transforms member experience and positively impacts member health behavior, CareVoice looks forward to witnessing further health insurance adoption of insurers who have embarked with us on this exciting journey.
The CareVoice is a Shanghai-based health insurtech company dedicated to making health insurance more human. Powered by CareVoiceOS, insurers can leverage our technology platform to provide a unique member experience, from managing symptoms to booking appointments, from filing claims to health management.
In addition, we are a valuable partner to insurers in co-creating innovative insurance products. Our ability to identify untapped market segments and create products and digital experience tailored for specific customer segments allows us to help insurers drive greater differentiation and sales growth in the competitive market.
The CareVoice got awarded by multiple organizations such as TechCrunch China and The Digital Insurer, and graduated from the leading accelerators Chinaccelerator and Ping An Cloud Accelerator. Finally, CareVoice completed Series A financing and is backed by venture capitalists and entrepreneurs who are specialized in technology, financial services and healthcare.