The CareVoice, a global embedded health leader, today announced that Lisa Wardlaw has joined its board of directors.
CareVoice transforms how insurers engage with their customers, allowing them to combine the latest health technologies within configurable user journeys and leveraging a powerful engagement framework. Its embedded health solutions are delivered to the end-users directly inside insurer Apps and in their channel partner digital tools.
Expanding across geographies and preparing the next version of CareVoice Operation System platform (CareVoiceOS), the Company continues to level up its board of directors. Serving as a Non-Executive Board Director, Lisa will bring 30-years of experience as a global executive in the finance and insurance industries along with a track record of leading large-scale digital transformation initiatives. During one of her major roles as the Executive Vice President, Global Chief Digital Strategy and Transformation Officer at Munich Re Group, Lisa led successful digital business models that increased the global percentage of covered risk events by forming digital ecosystems and new products.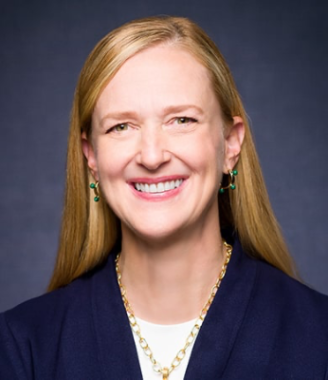 "Timing is always critical in transforming industries. With the boom of digital health and the solid trend for insurers to reinvent themselves by adopting a customer-centered service and preventive approach, CareVoice plays a key catalyzer role as technology enabler. I am thrilled to join its board and contribute to maximize the adoption and impact of its technology platform for insurers around the globe!", said Lisa Wardlaw, newly nominated to join The CareVoice Board of Directors.
"Lisa has a unique set of skills and sees through different strategic lenses in terms of how to transform the health and life insurance industries. I am very glad to embark on the next journey of CareVoice benefiting from her valuable insights and inputs while sharing the same passion for improving the health of everyone through their insurers." said Sebastien Gaudin, Co-founder and CEO of The CareVoice.
The CareVoice is a global embedded health leader who enables insurers to engage with their customers through configurable user journeys that leverage an open digital health ecosystem.
CareVoice has teams based across Asia and Europe, and services insurers also in the Middle East and Latin America regions. Graduated from Chinaccelerator program (2016), Ping An Tech Accelerator (2018) and Insurtech Munich Hub (2020), CareVoice received multiple awards and ranked amongst the top 100 Global Insurtechs.