Distribution agreement between multi-award winning Shanghai-based health insurtech and Ping An Technology for distributing its innovative services along with Ping An technologies.
March 6th, Shanghai – The CareVoice, a Shanghai-based health insurtech driven by the mission to make healthcare more consumer-centric, announced today its distribution partnership with Ping An Technology. The tech arm of the China leading insurer, in charge of developing and distributing innovative technologies (facial recognition, character recognition, etc.), has started distributing CareVoice SaaS (software-as-a-service) nationwide to banks and insurance companies.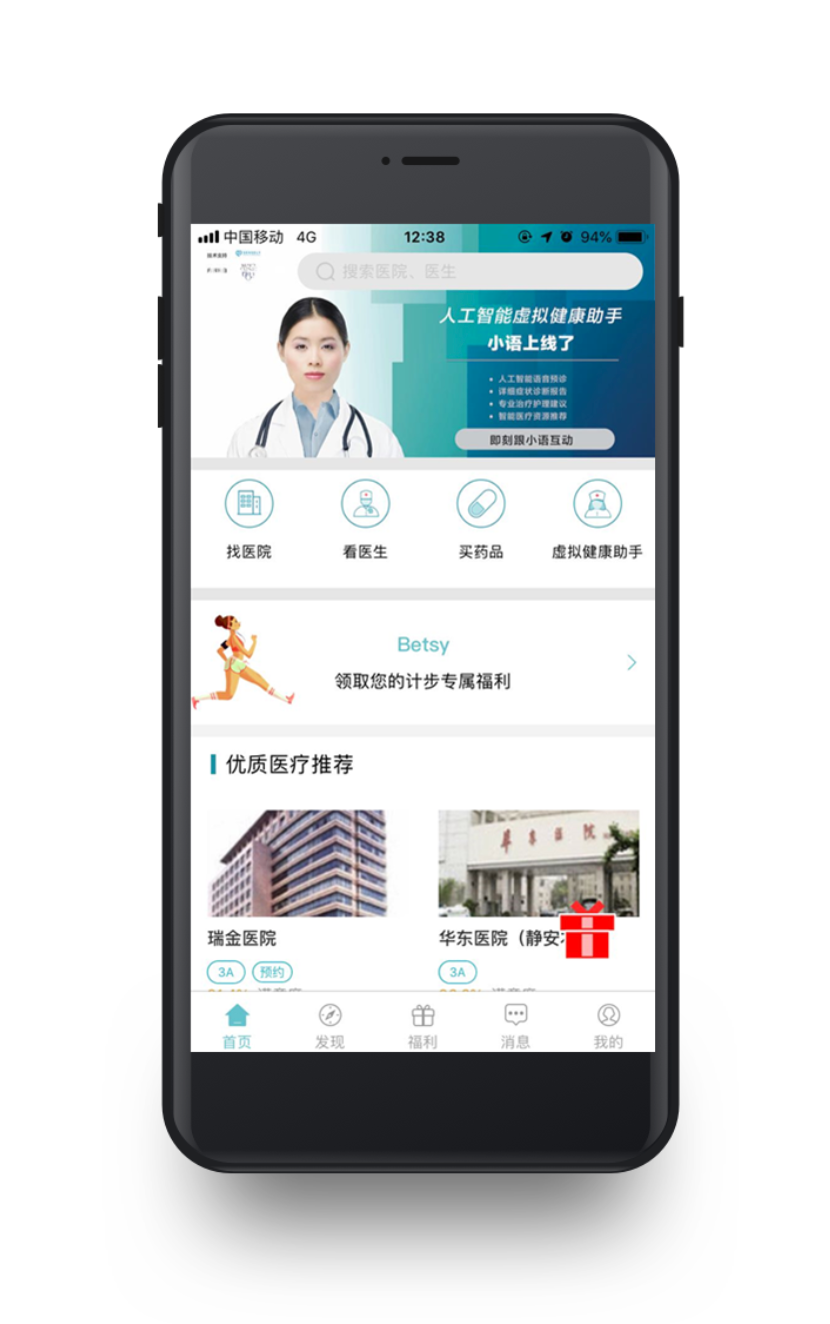 "We are very proud of this agreement and eager to see the cooperation grows," – explains Jan Velich, co-founder of CareVoice and Chief Business Officer. "Indeed, not only it is an additional distribution channel for our solution, but we also see it as a solid evidence that our health insurtech platform and services managed to seduce China tech giants".
Ping An Technology helps the Shanghai start-up to strengthen its distribution in key cities of Mainland China and Hong Kong, as well as combines it with its own in-house technologies, all of them being hosted in Ping An Cloud. Indeed, as the insurance and finance industries face the urging need for digitalization, The CareVoice addresses the yet unsolved issue of providing a customer-centric healthcare and insurance journey for Chinese customers. By working closely with medical providers, employers and insurers, it has become a comprehensive platform that helps stakeholders' effort to meet the growing demand for better and more affordable healthcare.
As demand for health insurance grows exponentially, an increasing number of insurance and banking companies distributes health insurance products. But, so far, they didn't have access to a comprehensive digital solution that aggregates top-notch technologies and health-related services like CareVoice offers. Hard to differentiate from competitors and even harder to truly engage with the customers. No wonder that, as of today, CareVoice already serves over 10 local and international insurance companies in Mainland China willing to boost their sales and reduce their costs.
Hundreds of thousands insured members now have access to our mobile-based data-driven solution and, as Sebastien Gaudin, the CEO, states: "there is now early evidence that our SaaS solution supports sales growth and customer retention while generating savings for the insurance companies cooperating with us".
The SaaS platform allows to customize digital experience and services for each insurance plan and group client. Leveraging its user generated data and customer centricity, CareVoice has even recently helping insurers to design brand new products, targeting specific underserved customer segments. Exceeding customer expectations, we already witnessed great sales uptake.

"We developed this cooperation project while CareVoice was completing the Ping An Cloud accelerator program in late 2018" points out Ricky Ou, CPO of Ping An Technology, "during which the team really demonstrated its uniqueness among the industry. On top of a strong interest from insurance clients for this solution, we saw great synergies with our portfolio of technologies."
The cooperation has already started successfully and should yield the first contracts very soon. Let's keep an eye on this ambitious venture!
About The CareVoice The CareVoice is a health InsurTech company transforming healthcare experience to be more consumer-centric. We bring unique mobile-based and data-driven solutions that digitalize healthcare and insurance journey with consumers' interest first. We unleash value for insurance companies becoming true health partners of their insurance members by letting them reach the cutting edge of innovation, get closer to their customer as ever, and drive efficiencies and cost down. Founded in Shanghai in 2014, The CareVoice won multiple awards such as Best Foreign Startup by TechNode / TechCrunch China, or Front Runner at The Digital Insurer's Asian Startup Insurtech Award. The CareVoice completed successfully the recently launched Ping An Cloud Accelerator program. To learn more about The CareVoice, visit www.thecarevoice.com.
About Ping An Technology Ping An Technology, a wholly-owned subsidiary of Ping An Group, is committed to using AI, intelligent cognition, blockchain, cloud and other cutting-edge technologies to create a new cloud-based life for people. As a subsidiary, Ping An Technology is the high-tech core and tech business incubator among Ping An Group, and be responsible for the development and operation of the critical platforms and services for Ping An Group. As an independent entity, with smart technology as a means and smart manufacturing as a blueprint, Ping An technology focuses on the finance, healthcare and smart city areas, applies the technological capabilities certified by international authoritative certifications to actual business scenarios, creates a closed-loop ecosystem, and actively practices the corporate philosophy of changing life with technology.